► In Memory ♥♥
Gerald Pett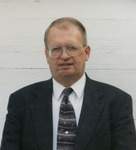 Gerald "Jerry" Lorenzo Pett, passed away on Friday, August 5, 2016. He spent his last days much like the rest of his life, surrounded by family, cracking jokes, and thinking about the needs of others more than his own. Jerry was born in Brigham City on September 28, 1944.
He served his country as a cryptograph operator with the Army and was deployed to active duty in Okinawa and Thailand.
On June 27, 1975 he married his sweetheart Velva Jean Hadley in Brigham City. They were sealed on September 28, 1991 in the Logan Temple.
Jerry loved spending time with his family, his grandkids, camping, fishing, ketchup, family trips, and coconut cream pie.
Jerry is survived by his wife, Jean, children: Misti Pett, Amy Pett, Vanessa (Jake) Marble, Anna (Jason) Riley, and Tony (Veronika) Pett; and nine grandchildren, he is also survived by his siblings: Carol (Paul), Richard (Elizabeth), Robert, Rose Marie (Gene), Patricia (Gary), and Sheri.
He was preceded in death by his parents, Vernon and Rose Pett, his brother James, and his dog, Monty.
Funeral services will be Thursday, August 11, 2016 at 11:00 a.m. at the South Stake Center 865 South 300 West Brigham City UT.
Viewings will be Wednesday from 6:00 to 8:00 p.m. at Myers Mortuary, 205 S. 100 E., Brigham
City and on Thursday from 10:00 to 10:40 a.m. at the Church.
Interment will be in the Brigham City Cemetery.
The family would like to thank Dr. Harry Senekjian, Dr Adhish Agarwal, the Pleasant View Dialysis Center, IHC Hospice and Mt. Ogden Heath and Rehabilitation for all of their loving care.
Condolences may be sent to the family at www.myers-mortuary.com.